Steve's temporary web pages gateway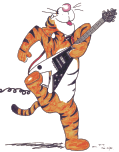 Trips
The Anne and Steve series
South-West France 2021
Somerset 2020
Corsica 2019
Vietnam 2019
Rhodes and Tilos 2018
Kerala 2017
Borneo 2016
La Gomera 2016
Cuba 2015
Italy 2014
Newcastle 2014
Florida 2014. Blog includes links to photo page and Google map
Earlier trips
Day trip to Lille, October 2013.
Savannah and the Southern States, October/November 2012.
Steve in Chile in January and March 2012.
Map of Steve and Penny's cycling and walking break in and around Ellesmere, Shropshire in September 2011. There are some photos in the link attached to the Chirk-Langollen route.
Steve and Penny's Route 66 trip September/October 2010 (blog includes links to photo pages [Penny's and Steve's] and Google map)
Steve's campervan trip to Scotland in June 2009
Steve and Penny's trip to New York in September 2007
---
Work
taylormade archived freelance work pages
---
Other stuff
---
Steve & Mo
"Steve & Mo - the website" archive, along with the older "Steve & Mo in the Netherlands" website